Interviews are seriously nerve-wracking, and in my experience the more you want the job, the more nervous you'll feel. There are so many things to worry about; what if they ask you a question you haven't prepared for, what if the boss is horribly rude and awkward, what if you need the toilet halfway through… what if they hate your outfit?! A study by Frank Bernieri (Professor of Psychology at Oregon State University) shows that in the first 10 seconds of meeting your interviewer, they've already made a judgment based on your appearance. That's some pressure for a good outfit!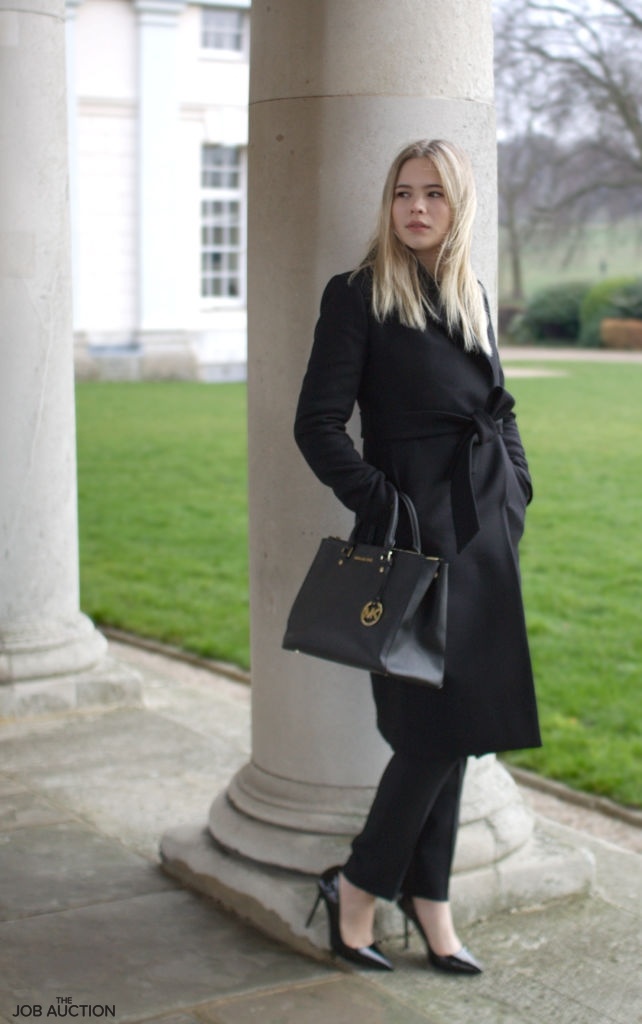 I advise you walk in there feeling as confident and prepared as you can, and the best way to get a head-start on that is by dressing to impress. Now, don't get ahead of yourself and reach for that sexy black bodycon dress just yet – it's important to stick to a couple of guidelines…
The Dress & Blazer Combo
A nice dress is always a safe option and a blazer tops the look off nicely – professional, yet chic. It's all about the fit, so if you can't find that dream blazer then head to a tailor and get it adjusted for that perfectly flattering, waist cinching, hip skimming fit… And don't forget the tights! Recruitment specialists from CareerStructure.com advise women to always wear tights, and better safe than sorry!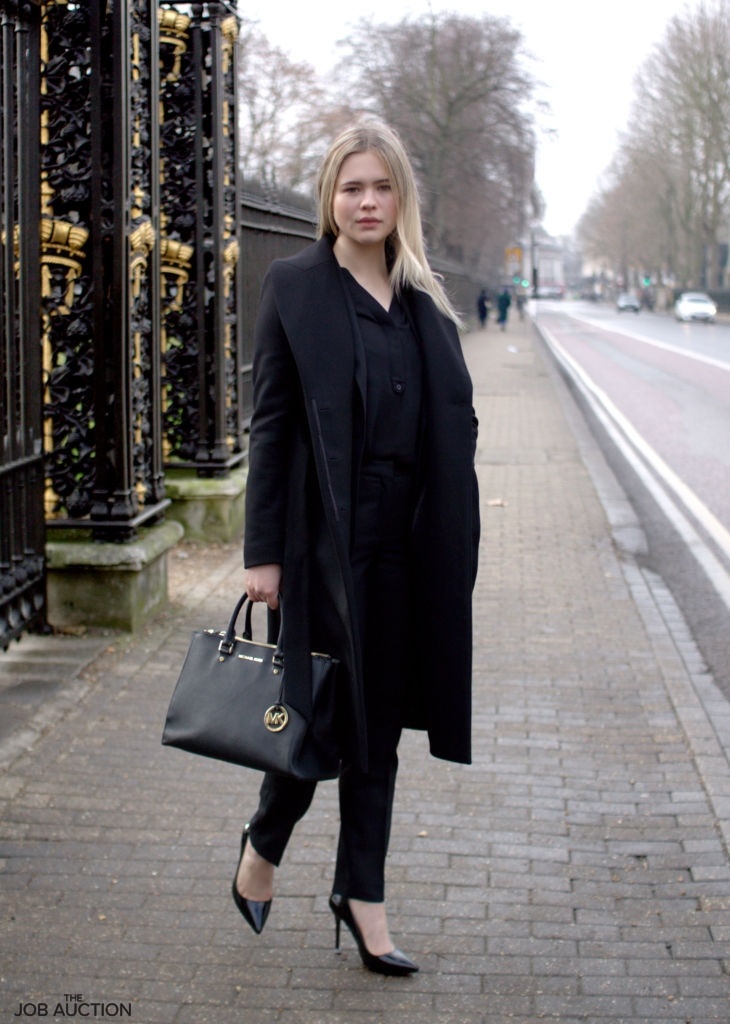 The Power Suit
You don't always have to get your pins out if a dress isn't your style – you can always opt for a power suit instead! Think Victoria Beckham style – you want something fitted and classic. If you're feeling bold, why not emulate Nina Ricci's SS17 catwalk look and reach for some stripes? A pinstripe suit is forever timeless, after all…
The Blouse
Whether you decide to layer a blouse under your dress or pair it with your power suit, it's a great opportunity to inject some feminine charm to your look. If you're a frill seeker we recommend ruffles – they are going to be key come SS17 with Isabel Marant, Alexander McQueen, Valentino, Gucci, Rodarte, Dior and every other big designer debuting their romantic ruffled pieces on the runway. But a note of advice for blouse-wearers from Kim Zoller, founder of Image Dynamics… "If you are wearing a blouse, absolutely no cleavage"!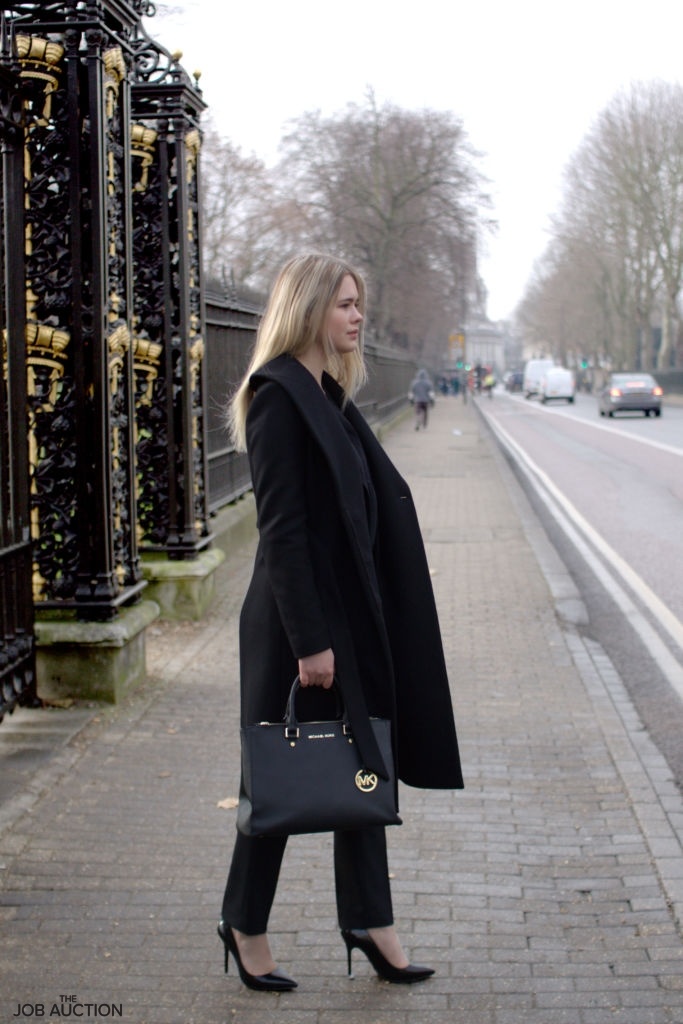 Outerwear
If it's chilly out and you need to layer your look, a tailored long-coat will be your best friend. Whether you opt for a versatile black or a clean ivory piece, we recommend keeping it monotone for an elegant turnout.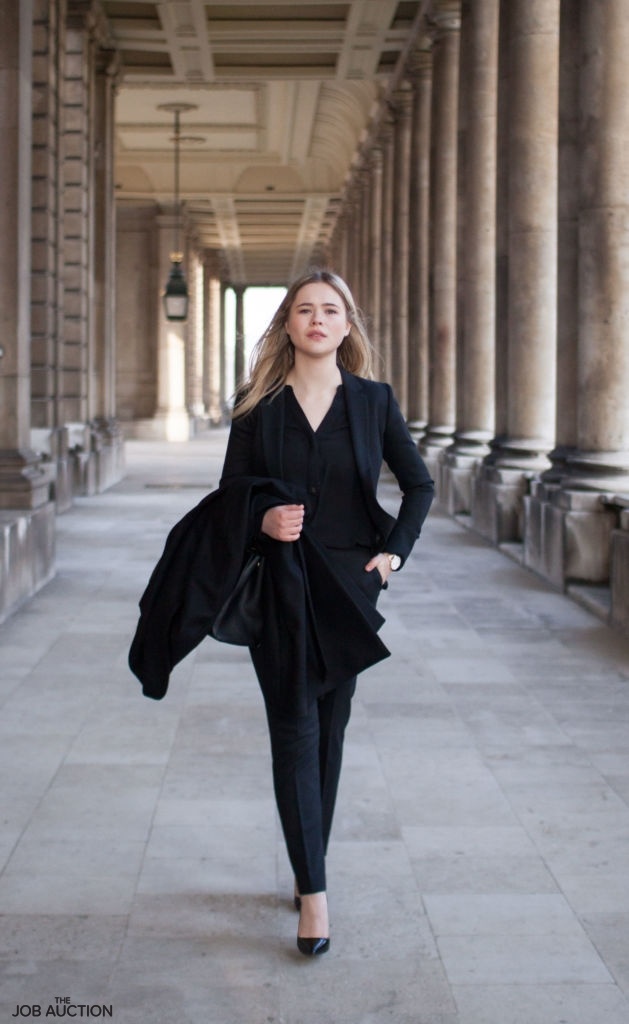 Finishing Touches
When it comes to accessorizing you can really let your personality shine through. Whether you make a statement with a brightly coloured handbag or go for some divine patterned court heels, your accessories will finish off your look and add that little extra something. In the words of Emily Tannenbaumb, Social Media Editor of Elle, "Nothing says 'hire me' like a power shoe."
Steer away from statement jewellery though, a survey conducted by TheLadder.co.uk found dangling jewellery left a negative impression for 99% of senior executives during an interview.
Now walk in with your head held high, nail that handshake and good luck!
Words: Callie Robertson, Fashion Writer