The pinnacle of BBC Autumn entertainment is back and this time the series is going global. The candidates will be sent to Malta on their first task, raising the question of whether the first firing will see the black cab replaced with a budget airline. The candidate in question trying desperately to remain plucky and upbeat to the camera as they encounter some rough turbulence over Sicily; Claude and Lord Sugar in matching panama hats with beetroot faces concurring: 'Dear oh dear, you just don't shirk responsibility like that!' in their impromptu villa-boardroom hybrid.
Anyway enough of all that. Let there be candidates.
Name: Tom Bunday
Age: 28
Occupation: Tree Surgery Firm Owner
What he says: His best trait is loyalty and he enjoys not knowing what's round the corner.
What we say: The volatile combination of loyalty and uncertainty spell disaster and the phrase 'I can't believe you've thrown me under the bus!' should be repeated about a dozen times come about week 4.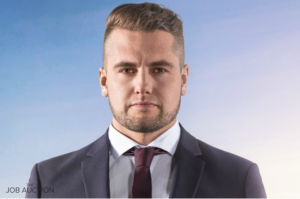 Name: Sarah Ann Magson
Age: 37
Occupation: Solicitor
What she says: She may not be the best at timekeeping or organisation but she remains calm under pressure.
What we say: She'll find herself in the bottom three more than once but those courtroom skills will mean she argues her case and makes a dramatic return to the house every other week.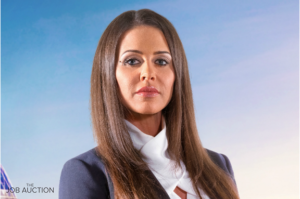 Name: Alex Finn
Age: 21
Occupation IT Analyst
What he says: Reckons he has the 'gift of the gab' and people should call him Google because he 'knows everything'.
What we say: As the youngest contestant, Alex may have a tough time. No one likes a know-it-all but a know-it-all who basically just got out of school! An 80% chance of tears forecast.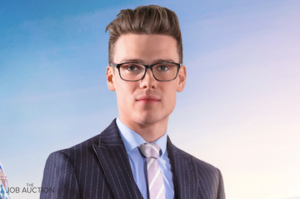 Name: Sian Gabbidon
Age: 25
Occupation: Swimwear Brand Owner
What she says: Her role model is Coco Chanel because she came from nothing and worked her way to the top.
What we say: Potential Finalist Material. Lord Sugar abhors anyone born with a silver spoon in their mouth. Fashionable and hard-working is always a killer.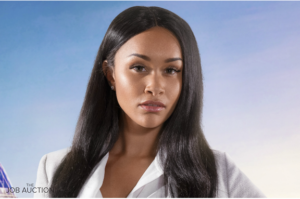 Name: David Alden
Age: 32
Occupation: Tax Advisor
What he says: He gets frustrated when people don't share his positivity and has been described as too trusting in the past.
What we say: Will probably be the nation's favourite and have people sobbing at their TV Sets when Lord Sugar gives him a tongue lashing as he stares gawkily at his shoes.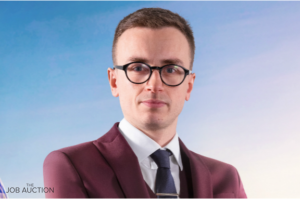 Name: Koyade Damali
Age: 26
Occupation: Professional Speaker
What he says: Hates buzzwords like 'passionate' and 'motivated' and is his own biggest fan.
What we say: An outside bet for winner. If he doesn't spend his time belittling everyone for their choice of words, he'll likely make it to the final.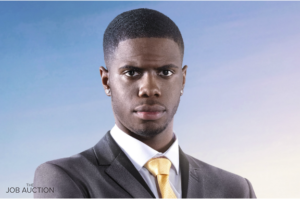 Name: Sabrina Stocker
Age: 22
Occupation: Tennis Events Company Owner
What she says: her role model is Emma Watson and she would describe herself as Willy Wonka drinking an Espresso Martini.
What we say: We have our token 'bubbly' contestant. Her zany ideas and spirited youth will make everyone warm to her instantly. No one will perceive her to be a threat until seven weeks in and there she is again on the winning team, for the seventh time. One to watch.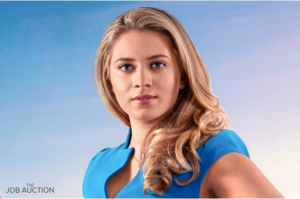 Name: Khadija Kalifa
Age: 28
Occupation: Eco Clothes Company Owner
What she says: Coined the phrase 'Mumprenuer' and says she has a 'hot head' at times.
What we say: Is likely to volunteer to be project manager every single week and will end up working the hardest for very little reward. One probably very reasonable rant in the boardroom later and she's sent packing in week five.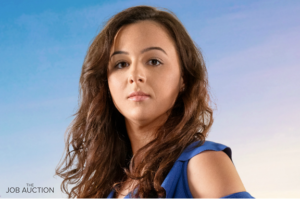 Name: Camilla Ainsworth
Age: 22
Occupation: Nut Milk Brand Owner
What she says: Camilla claims to be an adrenaline junkie that keeps her cards close to her chest.
What we say: Cue a mute first few weeks then when her team wins a skydiving lesson she leaps unaided, shrieking with glee through the clouds to everyone's bemusement.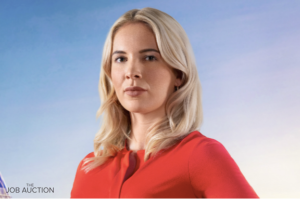 Name: Rick Monk
Age: 33
Occupation: Quality Controller
What he says: He is a wolf is sheep's clothing apparently, someone who will befriend the other contestants to win their trust.
What we say: The likelihood he'll win might drop drastically if any of the contestants ever read this post.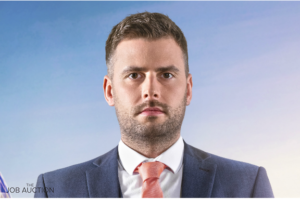 Name: Kurran Pooni
Age: 22
Occupation: Law Graduate
What he says: Supposedly plans to be himself and is inspired by his dad who started his own airline.
What we say: Rich boys don't do well with self-made Sugar. He'll be told to 'stop smirking' exactly twice before getting the boot early on.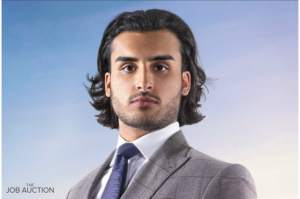 Name: Daniel Elahi
Age: 28
Occupation: Lifestyle Brand Owner
What he says: According to Daniel most people have either beauty or brains but he has both in abundance. He also likens himself to Jordan Belfort from the Wolf of Wall Street.
What we say: Villain of the piece; likely to clash with anyone who isn't keen on him fluttering his eyelashes at them, namely everyone.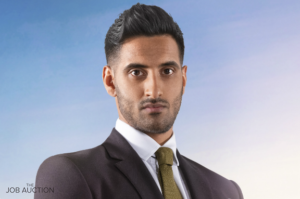 Name: Sarah Byrne
Age: 29
Occupation: Children's Acting Academy Owner
What she says: Is working class and proud and wants to be a role-model for her young daughter and instil her with a good work ethic.
What we say: Spending time around boisterous and performative children might stand her in good stead on The Apprentice we think.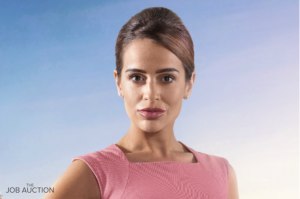 Name: Frank Brooks
Age: 27
Occupation: Senior Marketing Manager
What he says: A trendsetter who likes to push boundaries with his humour. He is already two steps in front of you.
What we say: Luckily that clairvoyance will help as he'll be able to mentally prepare himself for his journey home.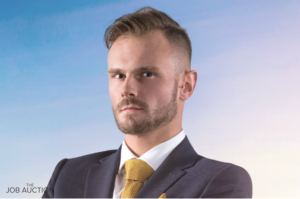 Name: Jackie Fast
Age: 34
Occupation: Sponsorship Consultant
What she says: Having already published a book and owned her own business, Jackie does not like being told what to do or criticised.
What we say: Wins the award for least likely to be intimidated by Lord Sugar or Baroness Brady. Whether this is a good thing is yet to be seen.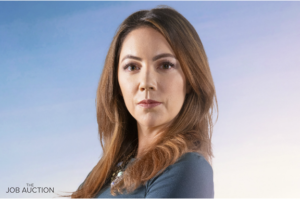 Name: Jasmine Kundra
Age: 34
Occupation: Learning and Development Manager
What she says: All is fair in love and war and apparently business is war.
What we say: Can't it be both?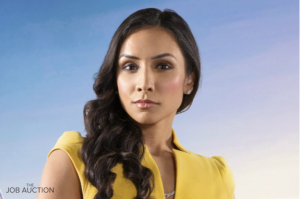 Candidate Image Ref: Radio Times.