Hi Mike you own the Oki Doki Salon. How long has this place been open and can you tell us what it is?
Well I'm Mike and I run the Oki Doki Nail and Beauty Parlour on the Isle of Dogs. It's been open for around five years. Around half of that was spent in a different location just over the road but since two and a half years ago we've been operating out of 3 Westward Parade.
Is the Oki Doki solely owned by you or is it a joint venture?
It's a joint venture, my wife and I started the business together.
We have to say this is a pretty big salon; you must be raking it in?
Well yes. It's something we take a lot of pride in that the business has been as successful as it has. I won't go into specifics about what our average turnover is but the growth has been phenomenal. Whereas once we were renting a 31sqm space for thirteen thousand a year, now we rent a 125sqm space for sixty thousand a year. The growth of the business in what is essentially five years has been outstanding. We're very proud.
How does someone come out of nowhere and within three years get a company like Toni and Guy on the phone?
Toni and Guy and the Oki Doki are both synergetic businesses; it's only natural we'd want to see our businesses grow and that means working together rather than against one another. We both provide different services so a partnership of sorts was always going to be beneficial. What made them contact us is that it transpired that there was an overlap in clientele in that many of their customers were visiting us for nail treatments and such and vice versa with their hair. We both provide high ends services at a mid-level price range.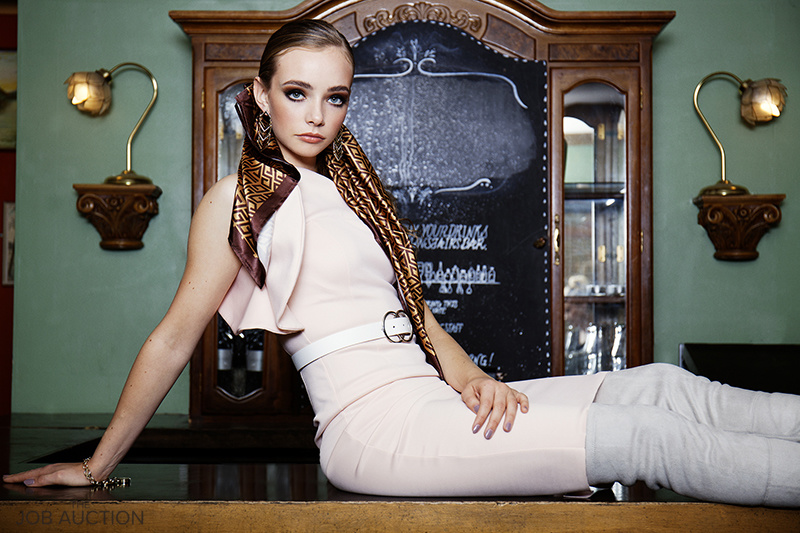 If you don't mind us being forward, what is so brilliant about Oki Doki? There must be something good about you to make the most successful nail bar in East London if not the whole of London?
I'd say it comes down to one word: quality. People love it here because they know they are going to get a level of service that just isn't provided at least at these prices anywhere else in London. We make sure that there is consistency as well, people know what they're getting and will continue to come back because they know the level of quality is steady and wont dip below the high standard we hold ourselves to.
Interestingly enough we also don't advertise all that much. You know what my budget for marketing is per year? £170. That affords us a tonne of loyalty cards which are perfect for the loyal customer base that we have. Other than that people hear about us through word of mouth. A commitment to service quality is more valuable to us that marketing and our faith in that commitment has paid off. Google 'best nail bar in London' and we'll come up. Now I'm not saying we are the best by any means, but it's just the way it is!
We hear you have won awards, how many and what are they?
We've won two so far. At the London Hair and Beauty awards we have won best nail bar at the 2016 and 2017 ceremonies. As for 2018, well, we'll have to wait and see. I can tell you we're on the shortlist so we're feeling optimistic to make in three in a row.
We have heard that you owned a business before this one, what was it?
I provided services and education to housing associates and I did that for around eight years.
And what made you make the pretty drastic switch to nails and beauty?
Well as well as being a business owner I also taught English at the local college, (that's Tower Hamlets College for the locals). Anyway as I taught I found myself giving lessons in the beauty department and from there I naturally came to learn a lot about beauty and the industry. I put my head together with my wife, who was working at Selfridges at the time and decided to take the plunge.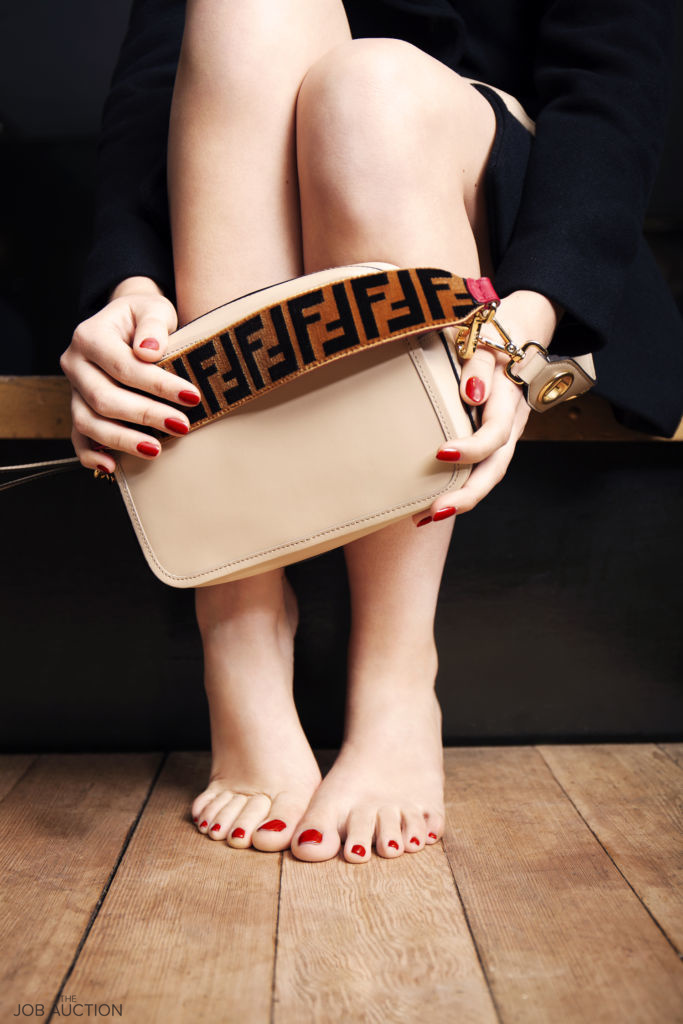 Talking of family can you tell us how you got to this point? How did you come to be London?
I came to London from a little place in Scotland called Ayrshire with the intention of seeing the world in 1988. I worked until around 1995 on building sites and as kitchen porters, basically anything I could do to fund what would become my travels around the world. In '96 I applied jokingly to be an animator, meaning I worked on cruise ships, booking DJs, entertainment; but mostly hosting which set me up to move to Berlin the next year. Little did I know I'd spend the next seven years of my life in that city. Other than that I've travelled around teaching English for the good part of 20 years around Asia mostly, meeting people and travelling.
Do you think working as an English Teacher and your travelling prepared you in any way to be a business owner?
Definitely. Cutting your teeth in what was essentially the hospitality industry as an animator, though, was what got me started and made me realise what it actually means to provide excellent customer service. The work aboard cruise liners and in other countries had me working around such a diverse range of people that you learn how to ubiquitously communicate with all of them. In the end the freedom was good but I decided to settle down with what was a wealth of life experience and I settled here, in London.
What's the endgame here? Is there a plan in place for five years? Ten?
I'd say in five years we will hopefully have grown the brand out but will likely still be in the same location as we are on a ten year lease at the moment. We are coming up to the third year now but for the next 7 we'll still be here no doubt. It is less about expanding to different locations and more simply about expanding Oki Doki as a brand. Its physical presence will, at least for the time being, be here on the Isle of Dogs.
Is there a plan to retire at all? Do you think ambitious people can ever properly retire?
No way! That word doesn't even enter my vocabulary. Retirement is often something that we're told we have to do and we're made to think it's normal to shut down like that at a certain age. I won't get into the scientific effects retirement can have on cognitive functions and the brain etc but no! No retirement for this guy!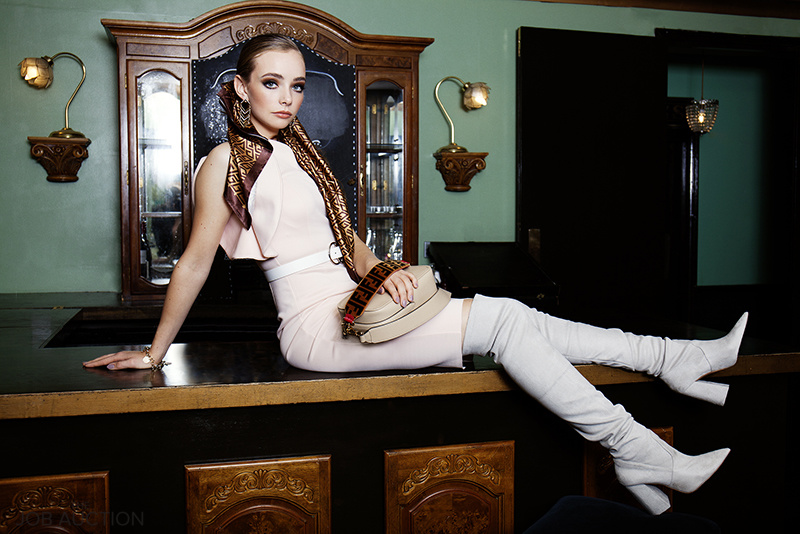 How to you manage such a high turnover of staff and customers?
Well we have a core cohort of staff. These girls are with us all year round and most have been with us since the beginning. However during the holiday seasons, i.e. summer and Christmas we take on temps who, if they impress us enough can work with a view to becoming a permanent member of staff. It's much the same in many businesses during seasons where there is likely to be an increase in customers through the door.
As someone who's been a multi business owner has Oki Doki Mike got the Midas touch?
No way! I have made so many mistakes as a business owner. Let me tell you there isn't an experience that humbles you more than owning a business; business is the fastest way to get rid of an ego.
But if you any tips for success in business, what would they be?
Well there are two rules I live by in business and the first is don't make the same mistake twice. The second is if you do make a mistake make sure it isn't expensive!
How would you feel about working on the nails on a photo shoot for The Job Auction in the near future?
I'd be happy to. Let's do it. (We did…see pics.)
If Mike is the mastermind and it certainly seems that way, how do you plan to scale up when there's no way you can be in two places at once? Will brand integrity suffer? Do you have concerns?
There are no plans to scale up particularly- you need to find someone who is as committed as the owners currently are and who have the money to back up their commitment. I'd love to meet this person, if they exist but for now growing the brand is enough of a commitment for me.