We're interviewing a Wall Street wonder woman working for a global custodian bank. In a sector worth over 700 billion dollars, the banking world is known for taking no prisoners. Hear how one lady dropped out of college and went on to become everything that she set out to be. Proof that go-getters really can go and get just what they want.
As she explains: When I was 10 or 11 years old, did I think I would end up in finance for the rest of my life? Probably not but from the moment I stepped into that world aged 17, I felt completely comfortable and I knew, this is me.
Inspired? Here's her advice for those wanting to follow in her footsteps…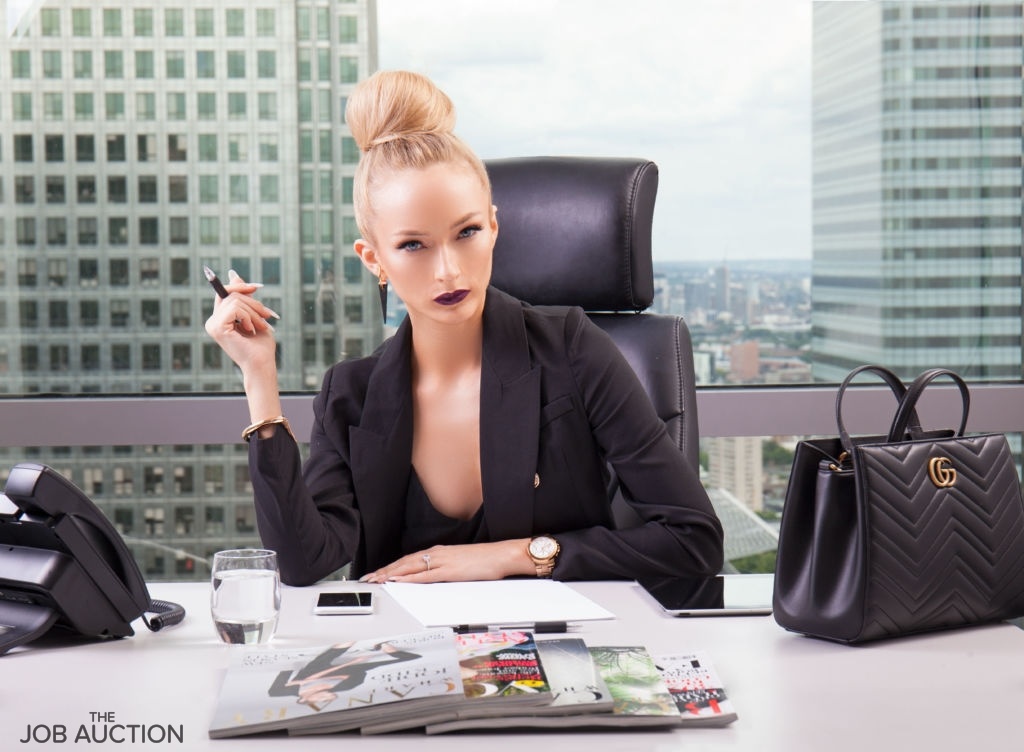 When you chose to leave school at 17 to start work, what was your family's response?
They were quite supportive. My sister who's a year older than me is very studious and went through college and university and loved it whereas I was and still am much more of get up and go kind of a person. I didn't want to be sat in a classroom for any longer than absolutely necessary. My personality is just a bit more outgoing; I wanted to get out there. I wanted to look towards the future and just thought: what can I do? I knew I wanted to buy my own house and move out of home, so obviously I needed money. How do you earn money? You get a job. In my mind it was all very straightforward. I think my parents were quite pleased that I got a job so quickly. As I stayed on at the company and got promoted, I think they realised that this was the right thing for me. University simply wasn't.
Many leave university and are in their early twenties so have a few more years' life experience. Weren't you nervous at 17 to work for such a large corporate?
It was a daunting process because I knew I was going into a very large office. It may have been a bit different if I was working for a local company that had maybe three people in the office and had someone hand-holding and showing me what to do. I wasn't really sure what to expect on my first day, there were a lot of people and there was a big orientation. You have to go to Human Resources but then there's another 12 people going through it with you, all starting on the same day. So there's that unexpected element and you're thinking: oh I've never been in an environment like this. As you go through school or even college, you have your set of friends and everyone's going through the same thing together, you're seeing the same people every day, then all of a sudden, you get in your car and drive to this new office, turn up and you've got no idea, walking in, what the people are going to be like. Thoughts run through your head. Is it a young workforce? Is it very old fashioned in terms of ethos? What will be expected of me? What am I allowed to do on day one? If I'm going to get up and go to the shop and buy myself some lunch, do I have to ask someone? Am I allowed to do that?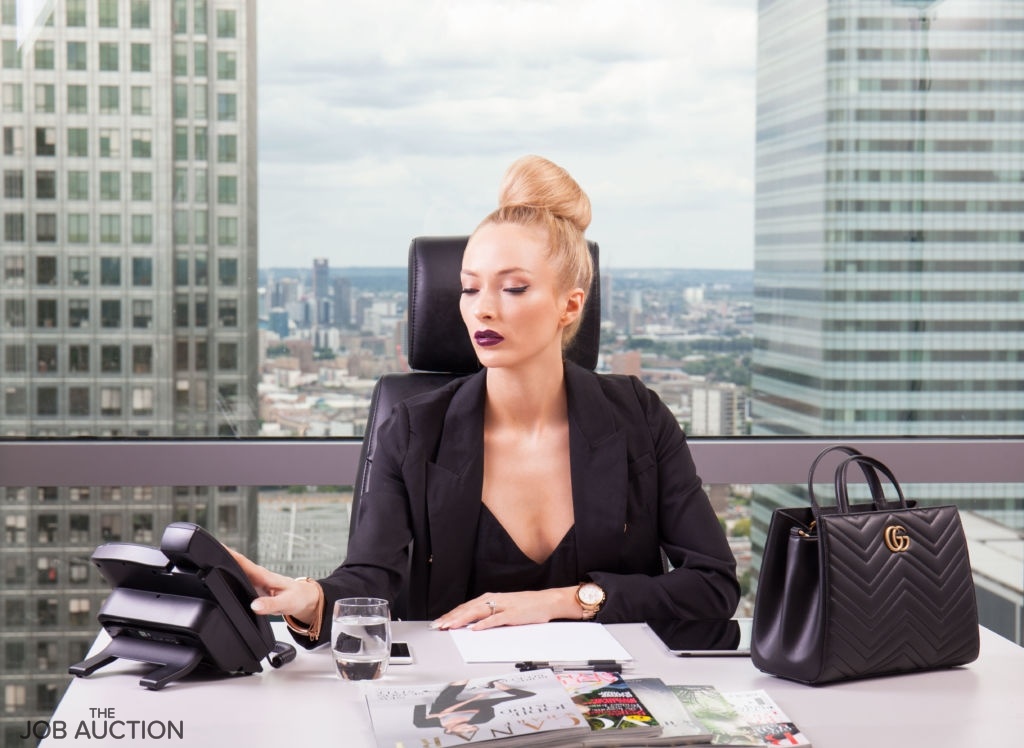 What were your personal reservations about working for the first time?
With school and college you have certain break times so you always know where you are with that. In an office as an adult you are expected to be able to manage your own time and take responsibility, making your own decisions. Importantly though, you have to make sure you're not making decisions that will offend anyone. If you leave the office when something hasn't been done, that's going to be your problem to fix when you get back.
You need to be aware that you are being given the option to make your own decisions but also need to know what the environment is like; what's acceptable and what's not acceptable, that sort of thing. I think depending on the role as well, there are times when you would be expected to be at your desk between this point and that point. If it's the busiest time of the day, it wouldn't be appropriate to just get up and say: I'm going to lunch now for an hour. That was daunting because never having been in that environment before it's like: all of a sudden I'm being treated like an adult, I've got responsibility and it's all coming down to me and it's a whole new environment so, it's a little bit scary. I was lucky, people were quite friendly and there was quite a young workforce, I fitted in well and made some good friends.
What would your advice be to a young person who is trying to suss out the workplace?
I think mostly when you turn up on day one people do usually look out for you and show you where certain things are. If you're working in a team environment, which most people would be in this industry, the team would say: we're going for lunch now; do you want to come with us? –So you kind of figure it out quite quickly. Ok, people do go to lunch! Or if it's a really busy team and no one is going to lunch then you'd sit back and think about how you need to suss out what the rest of the team does.
You don't want to stand out to be doing something different to your team. That could cause others to think: This person is never around when we need them to be, if you're just absent at times. Perhaps it looks like if you're frequently away from your desk or that you just don't have enough work to do.
So you just need to be aware of the surroundings as well as other people in the team and get a feel for how others are reacting. That will give you a good gauge of what's acceptable for that company in that atmosphere.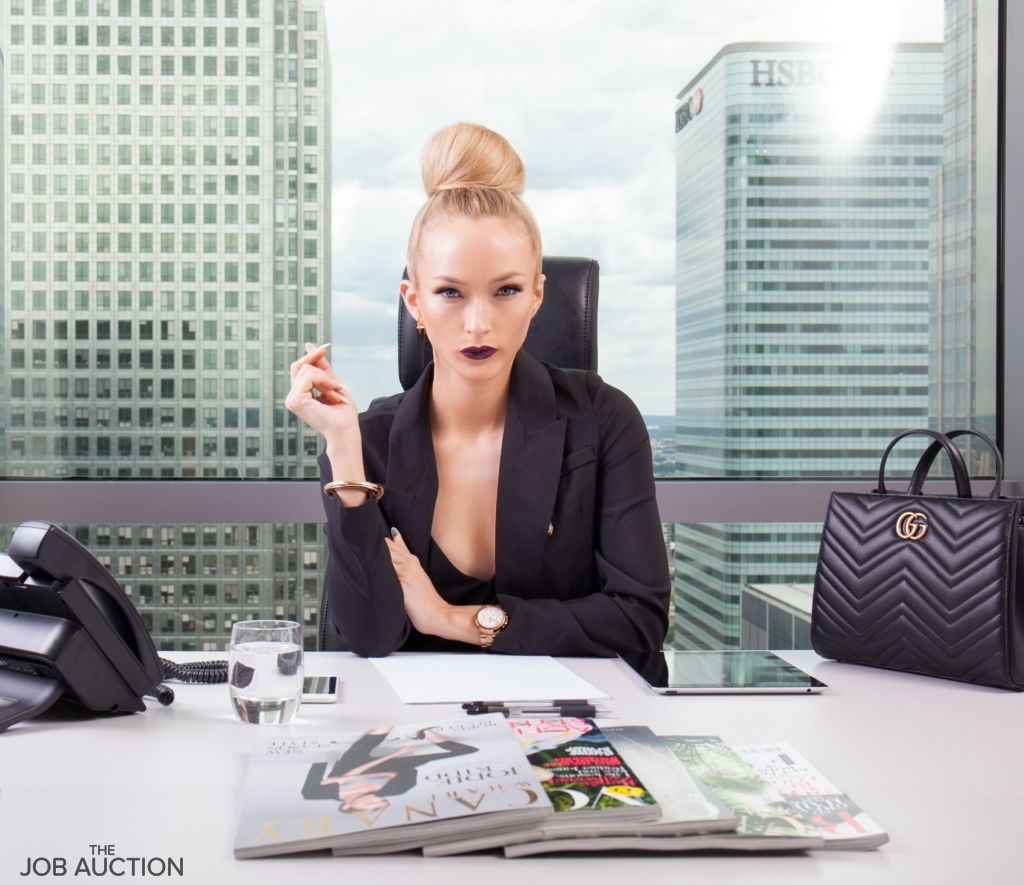 In the earlier years, did you see your path laid out before you and know the steps you'd take
I took it one step at a time. I knew I wanted to leave my family home and I wanted to buy my own property. When I joined my first firm at a young age, I fitted in and I liked the job and once I could see that there was progression there; that definitely made me think, actually, I've made a the right choice.
I could see other people in different departments with roles that were more senior than mine and I remember thinking that, at some point, I'd like to move into that role. I knew: ok, it's going to take some time, and you've got to learn from the bottom up but it is achievable.
As I learnt, I gained more experience and knowledge to move into those more senior roles. Development was encouraged. That felt good. I had that security. I then did buy my first house, so at that point I really enjoyed the job. I didn't think I needed to leave the company because I could see that there was opportunity within the organisation. You get comfortable knowing the people and the organisation and knowing how it works. When I was 10 or 11 years old, did I think I would end up in finance for the rest of my life? Probably not but from the moment I stepped into that world, I felt completely comfortable and I knew, this is me.
You told us in your story how you liked structure and missed the lack of it in college. Do you think that your love of structure stood you in good stead for a career in finance?
You know you're expected to be in the office at 9am and you finish at 5pm but you're aware of what you need to get done in a certain day. You know that if you don't get a task done then you're the one who's going to be responsible for it when you come in the next day at 9 o-clock in the morning. It's nice to know that you have, say, 25 things on your 'today list'. It's also nice to be in charge of your own list and knowing how to prioritise.
The knowledge that if I don't do this or that by midday then there's going to be a huge impact really motivates you. If it's an ongoing task then you may think, this is going to take 3 or 4 hours, so I'll just do an hour today, pick it up again tomorrow … so I think you need to have a bit of discipline concerning organisation. Otherwise, you could easily start something, and then start something else and then the first thing would never get finished.
I'm the type of person who will write a to-do list and say to myself: those are the five things I absolutely want to get done today. I always know as well, if there are things I haven't done and I am on the deadline, I'll stay until 7pm or 8pm but I will get those five things done and out of the door today. Organisation is key. You have flexibility within that but discipline within completion is obviously required.
To minimise stress, you just keep on top of tasks. We love a list!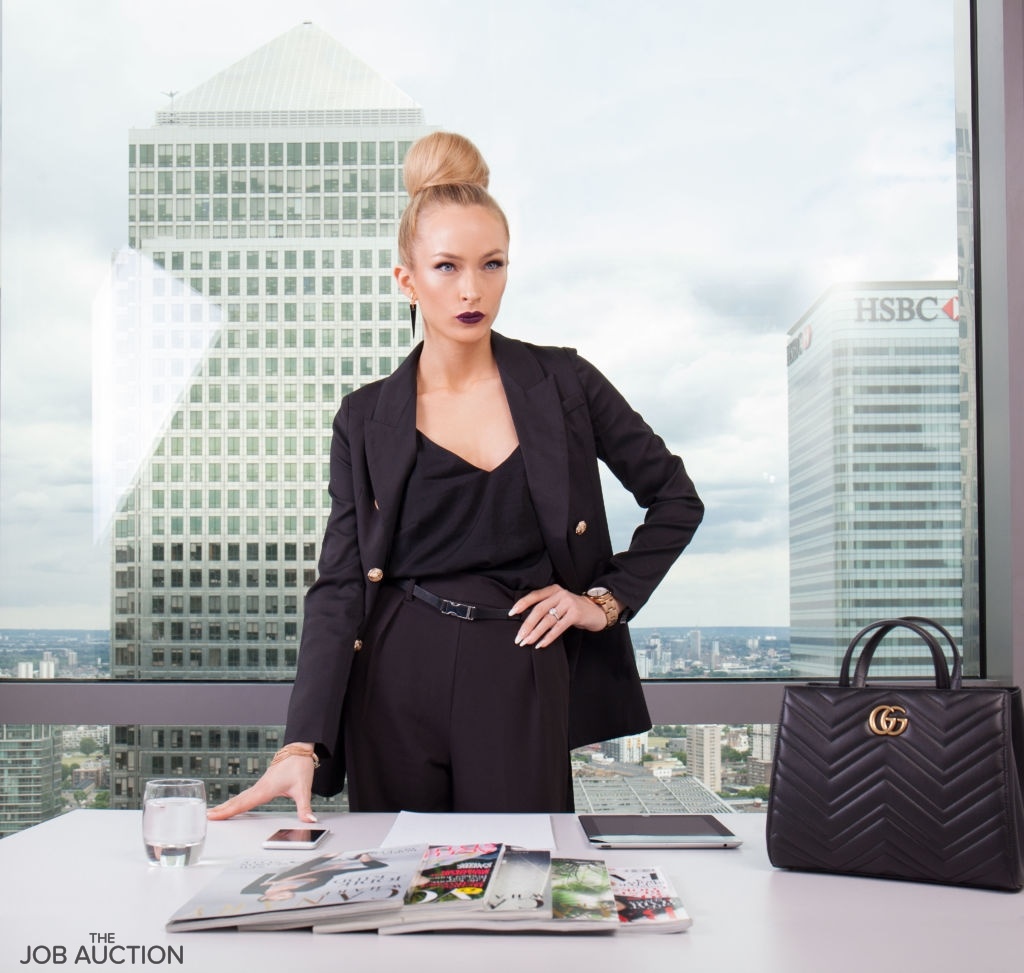 Can you tell us a bit more about your current role at the bank?
I am currently a relationship manager. I look after a book of clients. They're institutional clients, so they could be investment managers, pension funds, or insurance companies; clients that have chosen the bank that I currently work for, to be their custodian. My role is to make sure that on a day-to-day level the client is kept happy. We have lots of different areas in the bank servicing those clients. As a relationship manager, you're responsible for the relationship as a whole. For example: a client would have their own service person allocated to them, if things weren't going well in that area, then the client may pick the phone up to ring me and say: We're not getting the responses we expect or things are taking too long, maybe: we're really happy or, we're not very happy.
As the head of that department, I would then have to work with that team to try to improve things. There would be other areas within the bank: involvement with legal, with brokerage, foreign exchange, network management etc.
For example: If the bank decides they're going to take trades in a new country, that we don't currently offer; then we would be speaking to our clients to say: This is a new market that we're offering now, if you're thinking about investing in this market then we can do that for you.
It's more to do looking after the client at a top level rather than day-to-day operational level work. You still have to be aware of what's going on in all of the other departments. You can't be in a position where your client picks up the phone to talk about XY or Z and you're responding with: I'm sorry I don't know anything about that!
You're not expected to know everything yourself but you are expected, however, to know who to go to and who to bring in, to help. Equally, if clients decide that they've changed their investment strategy and ask if we can help with that. The chances are that we can and we would then be responsible for putting the right people in the room with their people to have a meeting and look at what they want to do, checking whether or not we can support it. We'd look at the costs for that, how operational support would be managed, expectations on both sides, involvement in new businesses, take-ons etc.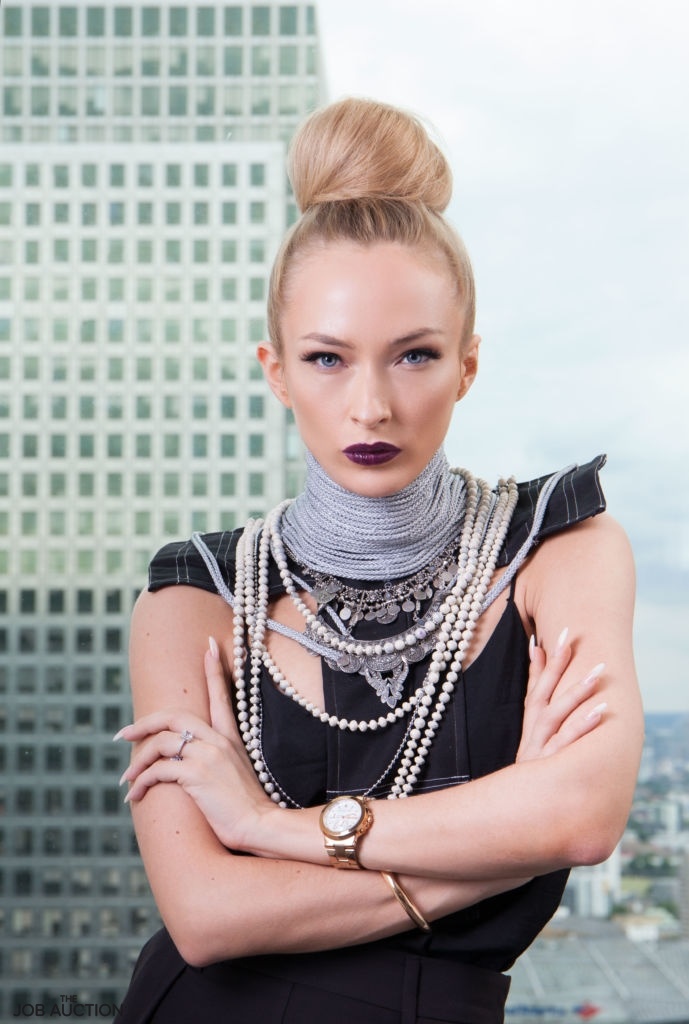 What's the most exciting element for you of everything that you do?
I like being client facing because you have your own clients and each individual so you get to build up a relationship with those people. We tend to evolve relationships. So if you're given a client portfolio, it's not something you work on for six months and then move on. Most of my current clients I've been working with for the last three years. The key people you speak with on a daily or weekly basis, you get to know and build a rapport with. You'll speak on the phone and meet face to face.
I'm quite an analytical person so I sometimes like to roll my sleeves up and break something down, taking it apart and looking at the detail to try and come up with better solutions or to fix a problem that we may have unearthed. I enjoy that. If someone says: we can't work out how this has happened. I always take the tack of: Right, come on, yes we can.
Being client facing in your role, how important do you think it is to be someone who can build a rapport quickly with people?
Obviously banking has hundreds of different roles, not all are client facing, some are in the back office and you may never even speak to a client. You'll have to interact with the internal team or clients. If you want to be in a client facing role though, you do need to be able to build a rapport with clients and customers. You need to be approachable. There are training courses that people are sent on to help develop these skills. There are ways to approach even the most difficult customers.
For example: If someone rings up, screaming down the phone at you, in your personal life, you might be inclined to scream back at them! In the workplace you have training on how to pacify and show empathy.
Again, I think there is a certain personality type that would be more appropriate for that type of role. You have to be approachable…at the end of the day your clients have to like you, they have to feel that who they're talking to on the end of that phone is there helping them.
If you're very shy and reserved, perhaps that's not the best kind of role to go into because you are expected to go and meet clients face to face and have conversations with them on the phone, with varying levels of difficulty. If we've done something wrong, we will have to explain to the client what, exactly, has happened. You can't be scared having those kinds of conversations. If you're nervous, that will come across to a client while you're talking to them and that won't foster much confidence ergo, you won't get the best outcome.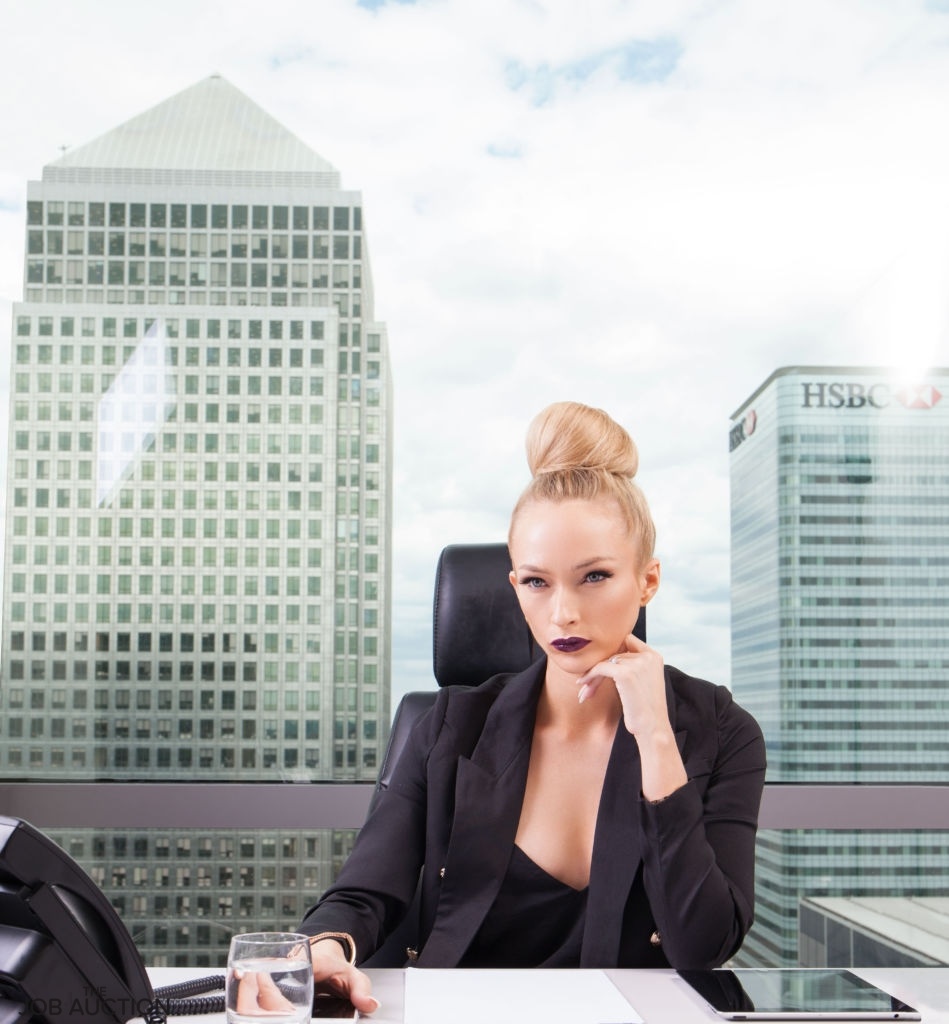 In 2017, is it still the case that finance is a male dominated environment and what's that like as a woman working alongside men at the bank?
It is still the case.
You only have to venture into the city to see there's more men walking around than there are women!
It really depends, a lot of companies out there are promoting women being in the workplace and if you look at their executive boards, if there are ten people on there, maybe four or five could be women. There are other companies, where all nine or ten will be men. It really depends on the company. Some of the larger companies are very good at equality.
In my office in particular, there are more men than women. I don't find that intimidating. In our office, the age range is very varied.
I suppose you could feel frightened if you were older than a young workforce because that is naturally uncomfortable for you. If you're 40 or 50 and the rest of the office is 25, you might feel you don't have someone of your pier level to associate with. We've got a very varied workforce of mixed age and gender across the board. We do have female senior managers and I think that it's good to see that it isn't a totally male dominated industry. Opportunities are there, if you're the right person for that job.
What do you really value about your career?
I like the office dynamic, I think that's important because we have flexibility to be able to work at home but most of the time we are in the office; I think it's really important that you get on well with the team because you are spending seven hours a day with them. I'm lucky I have a great team that I work with. As much as we get all of our work done, there is a light hearted side to it as well sometimes, a bit of banter on the team, you know. I really enjoy going into the office.
There's the opportunity for travel. That depends on your personal circumstance of course and whether you have family or some other factors that could prevent you from being flexible.
Since I was very young and at the very start of my career I have been very lucky to have had those travel experiences. I have had that opportunity to work in Australia, America and even in Europe.
Working for a global custodian bank, there are opportunities to relocate. I have friends who have moved to the states or to other areas of the UK.
I enjoy meeting with clients face to face.
I prefer to stay in a client facing role than be in a back office role.
You have variety, talking to different people and meeting different people.
My career offers a lot of diversity and I love that.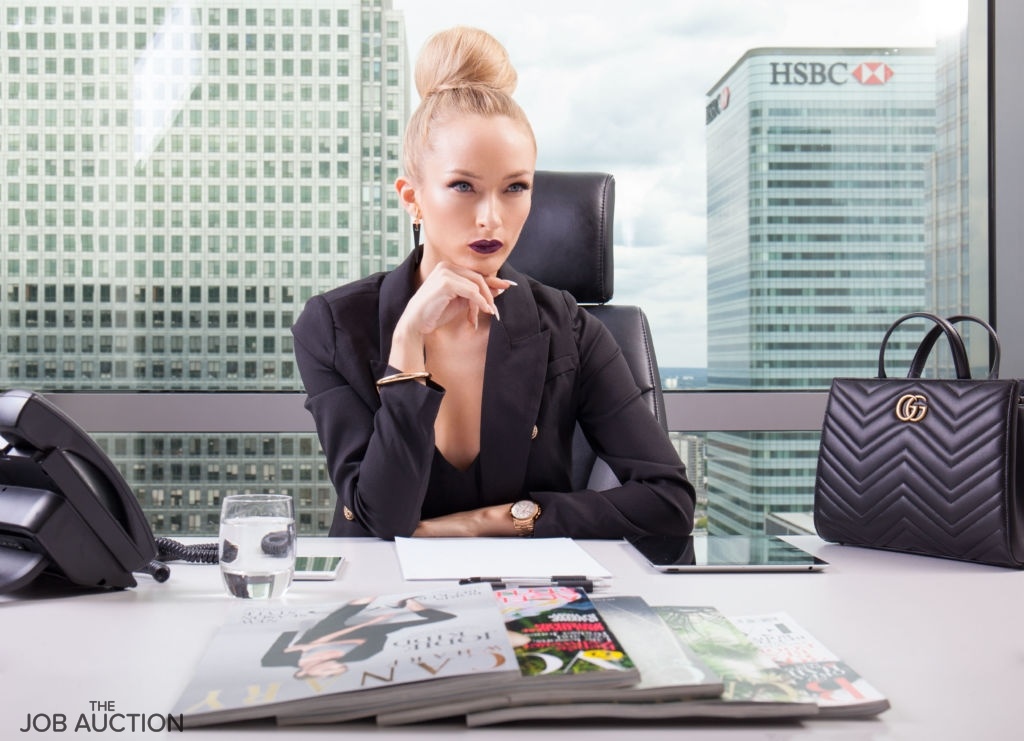 How important is it that you are in London, one of the alpha cities of the world?
For me personally, I would prefer to stay in London because I do feel that buzz of the city and Canary Wharf, I enjoy that atmosphere. I also know that there are lots of other locations in the UK that are on the rise. We have offices across the UK, in other cities which are just as vibrant and the office dynamics are just as vibrant too. If I was told the office is closing and we're all going to Glasgow, it would be a personal decision of: do I want to live in Scotland?
What advice would you give to someone who really wants to achieve all that you have?
I don't know, I think it's very different coming out of university or college in 2017 or 2018 than it was when I did it, twenty + years ago. I think you need to be realistic about your expectations. You're not going to walk out of university with an economics degree and two weeks later start your new job as senior vice president of whatever investment bank it may be.
There are a lot of graduate programmes now that help people transition from university into the workplace.
I think with the role that you're taking on as your first job you need to be realistic about what that's going to be.
As with my experience, progression is there if you're willing to put in the time, effort and organisation in order to further yourself.
Furthermore, some people might not have that perfect fit like I did. I felt I was in the right place to begin with.
I don't think anyone knows whether anything is a "perfect fit" until they try it.
We have a graduate programme at my workplace and it is quite successful but there have been people that have come in and said: if this has taught me anything, it's that I do not want to work in this environment – and that's not a negative, it's just not the right fit for them.
Work experience isn't all about going into the perfect work place to experience what you think you're going to do for the rest of your life; it's rather, a great opportunity to work out: I thought I wanted to do this but I've tried it and seen a little bit of it and having had that snapshot, it's not really what I thought it was going to be, Or this is the way I want to go.
So then people can take that off of their list and focus on something else if it's not for them. I think a lot of people make the common mistake with work experience, especially when you're at school. For example, someone might say I'm going to go and work for my Dad's auto-mechanics shop for two weeks and people retort: Oh you want to be a mechanic then. And it may be a case of: my Dad is pressuring me to come into the family business and I'm not sure if I want to but this is a good way for me to find out if I do or not..
-and that's great because rather that than get pushed into it without a second thought, do it for twenty years and then look back and think: I really wish I hadn't done that.
To read the full story: Walking Out of School and Walking into Wall Street, the history of our interviewee, click here.