Travelling the world is a dream for some, a reality for others and a bit of both for many. The ubiquitous question of how to travel resonates with us all. Today we're talking globetrotting a-la-aviation and how best to avoid tailspin thirty thousand feet up. Whether you're flying for work or leisure you want to get it right. Mastering the frequent flyer attitude needn't be tricky.
My most basic advice for plane travel is: Comfort with a capital 'C'. I would always fly with a reputable airline even if you're in the cheap seats. 24 hours in, your self will thank yourself. I used to dread the long haul until a friend once said: I like the long haul, I can catch up on movies and not feel bad about relaxing for hours on end! This really made me think: why was I so averse to it?
Short haul or long, I'm taking you through my personal sky-high checklist, keeping you comfy in transit until you're back on terra firma. There's no need to feel scrambled, fasten your seat belt, sit back and relax…
Carry a separate phone (use an old one) for music for the take-off and landing. This way your phone battery won't be dead when you land. Most larger airlines you can charge while onboard now anyway.
A bag that fits under the seat in front and is open at the top. Easy access is everything. No one wants to wrangle with the overhead locker. Leaning over other passengers will not make you popular.
Request a window seat – looking out is everything. On one long haul, I woke up for no reason, and lights were out. All other passengers were asleep. I was travelling alone. I could not sleep. I called a stewardess and requested a tea (I had saved biscuits from dinner service)…I checked the flight map for progress and saw we were flying over India. I opened the window shutter and although it was pitch black, the stars were so bright. Such a treat. I watched the night sky while eating biscuits and drinking tea. It was a travel moment: Tea and biscuits, watching the night sky over India. I'll cherish the memory forever. I would say this is up there with night skies I've seen from the ground of Central Africa, the Southern Cross in the Australian outback or even the Northern Lights in Iceland. Proof that a plane journey can be awesome. (Saying this, many prefer the aisle which statistically is safer (when evacuating) and easier to reach bathrooms and overhead lockers.)
Nab two airplane blankets when you board or ask for a second one. Reputable airlines do not mind, they have enough on board.
I like to fly at the back of the aircraft but this can be more wobbly as the tail is more isolated.
Pack magazines from the airport. Recent ones. Even if you look like a pack horse at the gate, who cares. You're going to be on this plane for a whole day/night / both. You need them!
Watch more than one movie. Why not – treat yourself.
Stay hydrated. A friend of mine works as crew for an airline and another flies for one. Their tip is: Keep Drinking Water! Everyone dehydrates So quickly on a plane. Drink double what you would on land. If you get up for the lavatory no one will mind, besides you need to stretch to avoid DVT.
Avoid DVT. Deep Vein Thrombosis (a blood clot). Keep moving, even if you're young. Sitting still on a long haul is a bad idea. Walk around the plane. If it's an A380 (upstairs – downstairs design) then walk up and down the stairs, walk around the back of the plane or do laps around the two aisles. Staff do not mind. As long you don't do this during dinner/trolley service.
Try to sleep for 4-6 hours at night time. Even if not tired, listen to relaxing music on your old phone you packed.
Download relaxing music onto your old phone ahead of your flight. Utube have some great simple tracks for sleep that really work.
Never travel without earplugs and an eye mask.
Travel with a neck pillow. This goes at the front of your neck Not at the back of your neck! It stops your head from falling forward.
Look through pictures on your regular phone of recent trips, loved ones, memories. I almost always end up making business notes, or with an empty mind have my best ideas travelling alone. Notes apps on your phone are a necessity in these situations.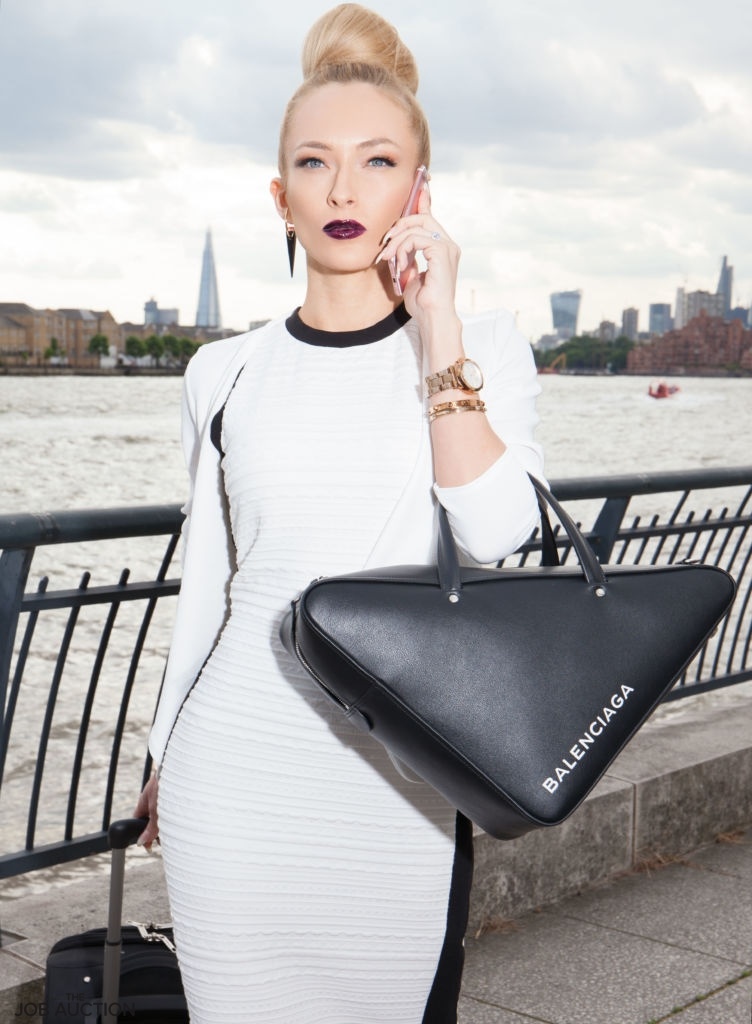 Have the address of your accommodation in your purse/wallet written down so there's no panic if you have to fill out a landing card before landing. You can do this when getting on the plane and feel smug about the fact that there'll be no rush later on.
Never travel without a pen.
Take shoes off after setting off. Wear thick socks (carry in bag) feet get cold on planes. I wear them throughout the flight and even go to the bathroom in mine. You can wash them later. Just get comfy is my advice. Airlines do offer night socks but they're usually Very thin.
Wear anything that most resembles pyjamas. Comfort is key. A tracksuit is ideal. All black keeps it smart. If you don't want to wear it to the irport then change at the gate or once on the plane.
Wear comfy shoes easy to slip on and off. Don't worry about big warm socks not fitting in shoes, you needn't wear these onto the plane. Put them on once you take your shoes / normal socks off.
Take perfume / cologne. After a whole day/night / both on a plane – everyone smells.
Use the travel kit when you wake up. Toothpaste – washcloth etc in your complimentary bag – all essential. Mouthwash can always be found in the bathroom on good airlines on long haul as well.
Take a walk and request water if you have run out and drank all of that which you bought at the gate, once through security. Often when everyone sleeps, you can walk through the plane and ask for juice and the crew will offer this to you. Same with food. Don't feel because you're on a plane you can't ask. They have supplies.
If you are going to 'drink-drink' on a long haul flight I would say drink alcohol with dinner. I have never experienced a hangover-on-arrival from a flight but friends have and tell me it's killer.
Antibacterial wipes. Wipe everything down when you get onboard. Your tray, remote control, screen, window shutter handle, armrests. There is a shocking statistic about how many people get sick when they fly. Think about it – hundreds of people all contained for hours on end in a metal tube, sneezing and the like in a confined space…where can all of these germs go?! (Sorry germaphobes, I don't mean to rattle you) … but really, think about it! Planes are cleaned but I would hazard a guess, not that well!
Never travel generally without antibacterial hand gel.
A mini moisturizer is always handy. Antibac' hand gel dries out the hands. Use moisturiser on the face too.
Fly without makeup or 'take off after take off'. That's my motto. Leaving it on leads to plane face, as mentioned previously. Moisturiser comes in handy here after the 'take-off-take-off'.
Always travel with your phone chargers (adaptor inc.)
Always travel with emergency numbers in case of an emergency. Seems like a no-brainer but many forget. More importantly, the contacts of where you're going, even if that may be the hotel. If the plane diverts you may need help locally.
Try not to fly tired – you'll feel worse on landing.
Do not fly in tight clothing, we all expand in the air – it will only get tighter.
Take a jumper. This can double as a pillow, blanket, foot rest and if you spill something on yourself at dinner (it happens!) then you can change.
I always put my liquids in a clear bag before leaving the house-saves time at the airport.
Have a separate bag in your bag for vitals. These are connecting flight tickets, luggage tickets (if luggage lost), the landing card, passport, hotel details etc. This is then easily accessible when needed. A colourful bag inside your bag is good, you can then spot it instantly instead of rummaging through your stuff.
Pack a Kindle. I read several books at once. No one can take several books in real-copy onto a plane. Think of the weight! Once you're over listening to music, sleeping, watching in-flight TV/movies, have eaten, walked about onboard, flipped through magazines…what else is there to do? The beauty of a Kindle is that it takes up virtually zero space in any bag
There may be other creature comforts which keep you happy while onboard, if that's the case, add yours here! Everyone's different. Have a safe flight!