1 in 10 people in the UK owns their own business. That's a pretty high stat. If you're freelance, a sole trader or you own a larger outfit and you want to get noticed, you could pay a lot of money for an expensive advert or you could list yourself or your business on The Job Auction for free and get more work, today.
Create a Public Profile
Once you've listed your skill, yourself or your business on The Job Auction by creating a public profile, this will let anyone find you within seconds. (You don't have to create a public profile to post a job by the way, this is for those who want to get their name/business noticed.)
Think about it, if you were going to list a job on The Job Auction or if you were looking for someone with a required skill, before taking the time to post an advert, you'd first run a search. If you're listed as public and you show up in someone's search: bingo, you've caught their attention without even having to e-wrestle with the competition.
Main Page Feature
Having created a public profile this also puts you in with a chance of being listed on The Job Auction main page so you're visible to all. If you want to get noticed: that's the way to do it!
Find Others
All you have to do is navigate to: The Job Auction > Search > Search Users
Here's an example: Search > Administrator and you'll come across one of our members of staff…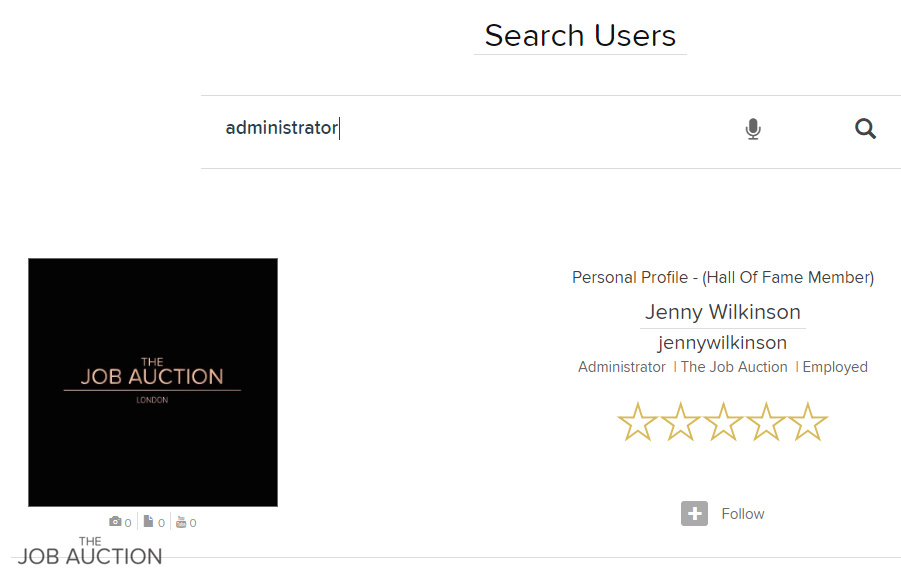 Hall of Fame
Hall of Fame? What's that? The Job Auction has smart data so it knows how much you use it. Anything you do on the site rewards you points. The more you use it, the more points you get. What can we do with these points? Why, enter the Hall of Fame of course! This could help show someone looking at your page that you're a reliable skill provider or trustworthy task contributor.
Link Any Account(s)
Having created a public profile for yourself, you can then add all of your online applications and sites to be grouped in one place. These currently include:
Your own website/portfolio
Facebook
Twiter
Instagram
LinkedIn
Google +
Pinterest
Tumblr
N.B: This will not show on any application listed above.
Upload Files, Photos and YouTube Videos
If a prospective employer asks for links to your online portfolio, why not just send them your Job Auction Public Profile. This is where you can keep everything under one roof. Not only can you keep your collected links of apps but you can upload files, photos and YouTube videos. Got a showreel? No problem, upload it today. Are you a writer? Upload sample pieces of writing…the list goes on…
Follow
Once you've created your public profile, this then allows others to follow you. You can in turn (if you wish) follow back and hey presto you're connected professionally.
The Bump
If you have a public profile with The Job Auction this will also be submitted to Google and Bing and can then be found via search engine views.
Kindness
Because kindness is a top priority when being a nice human, our website will always be free for Charities to post job adverts. We don't believe in making a profit from a non-profit organisation.
If that weren't enough…
The Job Auction also offers:
-News
-Advice regarding careers via our blog
-Interviews, where we interview real people and get the scoop on their profession
-Fashion and Lifestyle info via our blog
-CV Clinic (a personalised service to help you get a job)
-Resources, where you'll find a foreign exchange calculator and secure password generator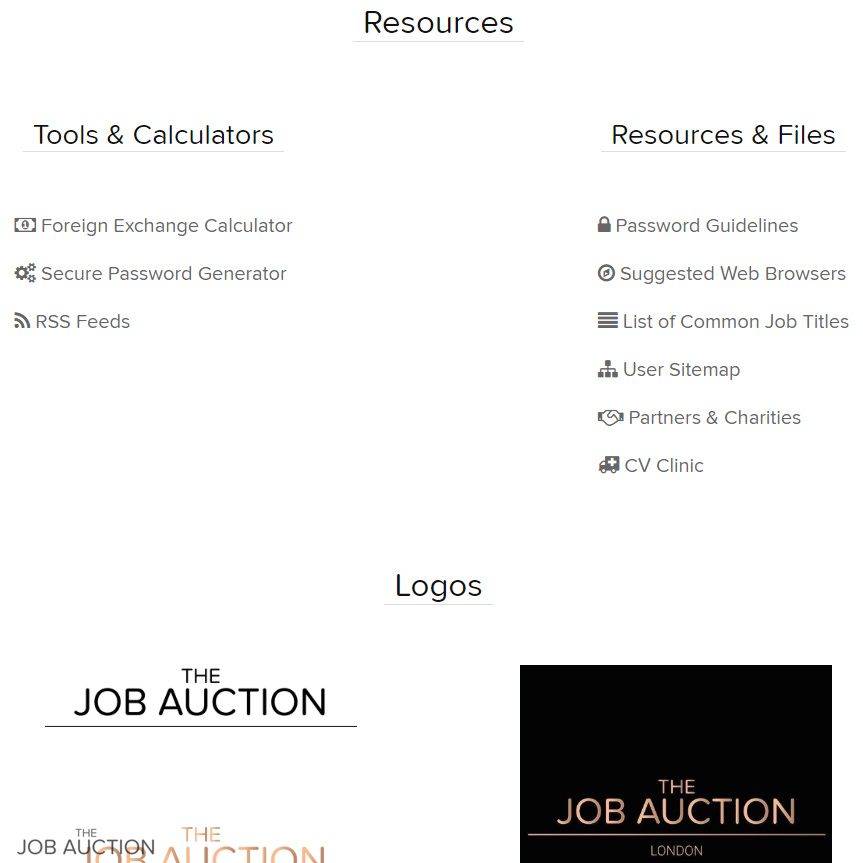 . . .
So what are we waiting for? Let's get marketing today!