We've reported recently about cheering up the workplace by being organised and plants had a small mention but what is the real power behind foliage in the workplace? We're not talking sad half-dead perennial in the corner, we're actually keen to know the science behind bringing the outdoors in.
It seems mid-century interior trends of late are leaf lovers too, as new-builds across Canary Wharf, London, emulate the iconic design proposed by the Wardian. We wait for completion with baited breath to view the London skyline from between the branches.
When it comes to the workspace, we're finding out what nature has to do with our corporate environments and if it really can make a difference.
Reduce Stress
According to the New University of Technology Sydney, as published in the Technical Nursey Papers, studies show that those with plants in the office, reduced stress levels on a scale measured between 30 and 60%. Those without the plants showed heightened stress levels and negativity by between 20 and 40%.
Added to this, Very Well state that the colour green actually has a calming effect on our brains, so foliage in the office could contribute to feeling better within ourselves.
Biophilia
According to a theory of biologist E. O. Wilson:
Biophilia is an innate and genetically determined affinity of human beings with the natural world.
We actually have an inherent need to be around plants and nature. Removing us from them then, would naturally, have an effect on all aspects of our function at work.
Make Us Feel Better
As well as making us more productive in the workplace and making us feel more at home, 'biophilically,' it has been proven that those with plants in the workplace actually take fewer sick days. So the physical benefits of having foliage in our immediate space are not just psychological.
InLeaf also records the following findings where plants are present:
Absenteeism reduced by 30-60%
Minor illnesses reduced by 30%
Dry skin reduced by 20%
Coughing reduced by 37% (due to improved humidity levels created by plants)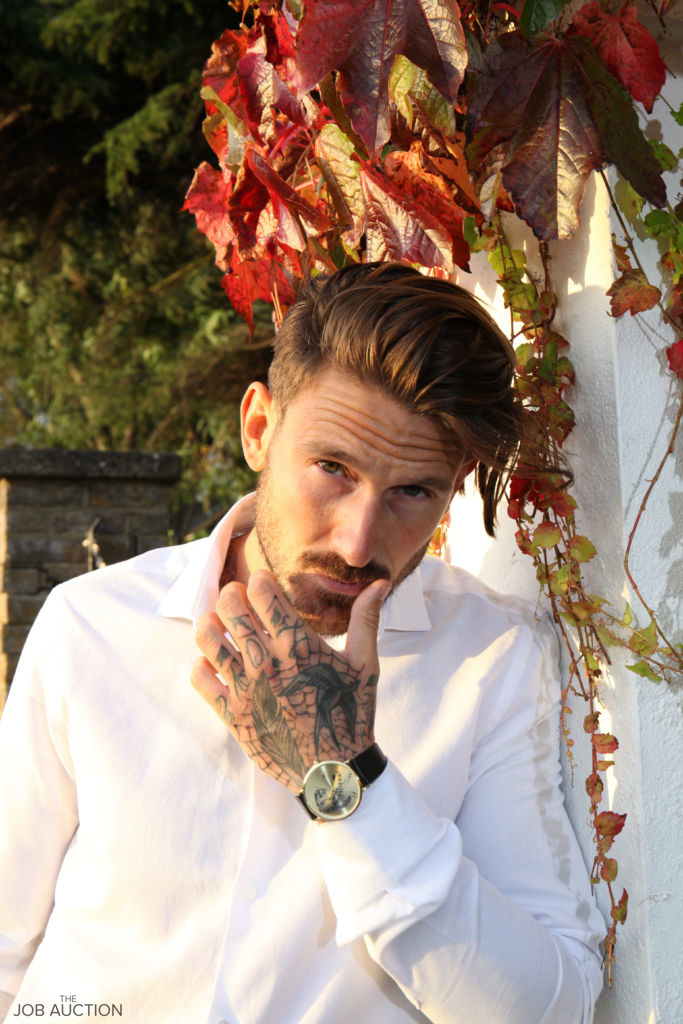 Visual Benefits of Office Plants
From an interior design observation standpoint, the perks of having plants and flowers are clear, they are visually interesting. The soothing sight of a relaxed fern has to do something for a person. We don't think we've ever heard anyone say: 'I don't like plants' (!)
Plants create zones, this can determine which kind of an area that space of the office is. It could be relaxed, it could be energetic. Ultimately, breaking up the areas between the tech and hardware is needed amidst a floor full of plastic monitors and cables.
Office Plants Clean the Air
Office buildings can contain toxic air. Common pollutants can include:
Mold
Cleaning agents
Formaldehyde
Dust Mites
Carbon Monoxide
It's said that this air can be 10 times more pollutant than the outside air. In most office buildings, the option to open a window is not available for safety reasons. Considering this, begs the question:
Why don't we all have a plant on our desk?
For the best air purifying indoor plants, visit Patch for more ideas.
Office Plants Reduce Noise
Sudden noise or conversation from a surrounding work area can be distracting when you're trying to work. Plants can create a barrier between workspaces and zone work environments. Noise reduction and even visual distractions are often tackled by the introduction of plants. This is the case in areas we use outside of work too, plants and trees surrounding theme parks, busy main roads and in suburban spaces.
Gift Them
The latest in subscription gifts, if you love subscription boxes for yourself or someone you know, is Bloombox. They send out plants on a monthly basis and offer more than one variety so you can go botanical bonkers and look forward to enjoying a leafy treat every month.