It's easy to feel like you are fighting an uphill battle of sorts when it comes to landing a job. A period out of work can infest the body like a virus and leave you feeling angry, bewildered and morose. Unemployment's effects on your mental health can be so detrimental that it forces you to make a choice. Action vs. inaction. Choose wisely.
Choosing what action you should take can lead to choice paralysis. It's the realisation you can do anything and start over and so you can feel confused as to the correct route to take. With opportunity there will always be FOMO (fear of missing out) if you make the wrong decision. However living in a world of 'what ifs' won't serve to do anything but frustrate you, there is only what is.
The temptation to streamline your life should be avoided especially if you are unemployed. You can never take enough classes or do enough activities as you never know what will come in handy later on in your life and even now they are an excellent experience so give things a go.
A period of unemployment may seem like a strange time to volunteer somewhere as the prospect of unpaid labour is probably horrifying! Don't be so sure, though, the free time you have can be spent looking for jobs predominantly but don't forget that all that time comes with it imbued with a sense of endless possibility.
Steve Jobs, before we knew him as the innovative tech titan and founder of Apple, actually used to take calligraphy courses back when he was studying. Jobs didn't know where it would come in handy and of course neither did his peers who were baffled by this choice.
However the aesthetic of Apple's brand became a core principle and Jobs worked on many designs for fonts himself. It's clear to anyone in the tech field that despite the financial dominance of apple they also have a slight edge over the competition style-wise as well. The sleek elegance of the products they produce being a factor in many a purchase.
"I decided to take a calligraphy class to learn how to [learn calligraphy]. I learned about serif and sans-serif typefaces, about varying the space between different letter combinations, about what makes great typography great. It was beautiful. Historical. Artistically subtle in a way that science can't capture. And I found it fascinating. None of this had any hope of any practical application in my life. But 10 years later, when we were designing the first Macintosh computer, it all came back to me. And we designed it all into the Mac. It was the first computer with beautiful typography. If I had never dropped in on that single course in college, the Mac would never have multiple typefaces or proportionally spaced fonts. And since Windows just copied the Mac, it's likely that no personal computer would have them." -Steve Jobs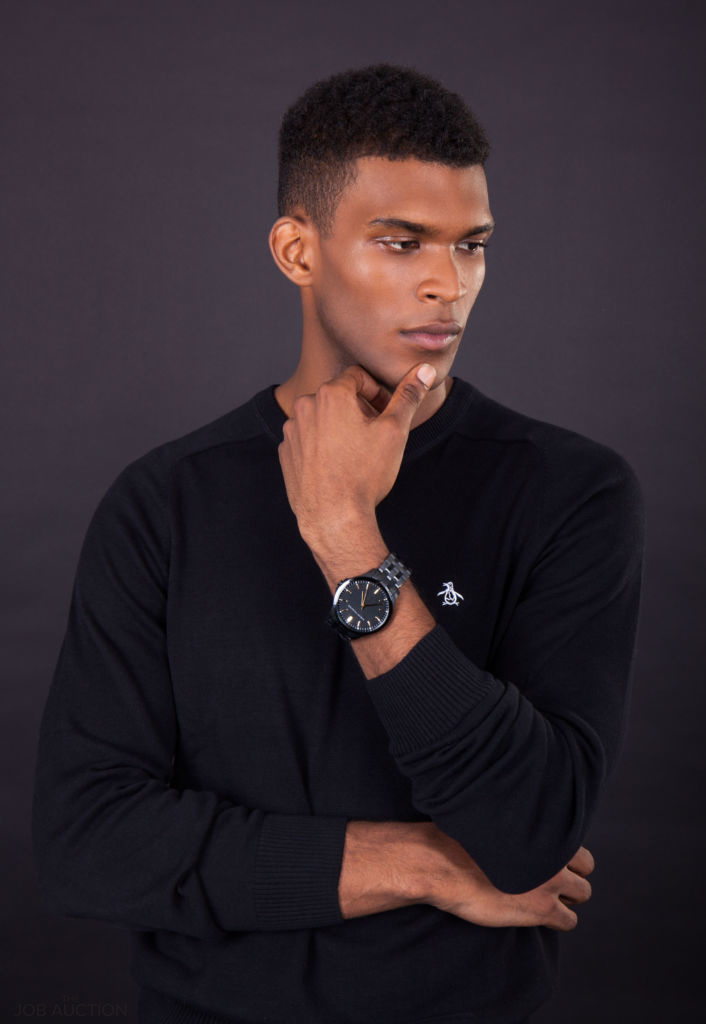 Honing a skill in anything mainly requires heaps of spare time, which is your own when you are unemployed. Job searching is not a linear process and there are many routes into work. Never assume something is a waste of your time simply because you hadn't ordinarily considered it.
Think about what you like doing as well. Your time can be spent "leisurely" and amidst such, you may pick up a skill along the way. As Jobs also said:
"The only way to do great work, is to love what you do."
New skills are being created everyday as well. Think back to before computers, many creative industry jobs would have been done by hand. Getting to grips with new software gives a whole new bunch of people to work in the creative industry.
Here's a frank top tip: If you see, read or hear something that you don't understand, research it and give it a try yourself. Being unemployed is no time to limit your horizons, it's the best time to learn something new about yourself and begin a whole new chapter.