It's World Emoji Day! Not a national holiday anywhere in the world just yet but it's proved its endurance and evolved from a fad to a language that transcends borders. They even made a film about them. Once, predominantly a tool utilised by generations Y and Z, its meteoric rise during the 2010s has since seen everyone besotted with the tiny symbols. Everything has been emojified, from fists to fax machines, eggplants to octopi; they're even being taught in schools! There truly is no escape so here are a few tips on how to navigate this ceaseless army of electronic feelings.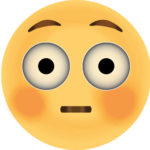 Three is a Magic Number
I'd say if you need more than three emojis to express yourself you may be saying too much. Say you want to tell someone/everyone about an event. What is it? Where is it? When is it? 3. Or if you're trying to express how you feel about something and you feel you may need more than three emojis to do so I hate to break this to you but you may need a more nuanced communication style. Try words.

There is a Time and a Place
Sometimes it's neither. Emojis are supposed to be fun so here are a few instances where they are probably less acceptable:
A Resignation Letter
A Will
A Tax Return
A Witness Testimony
A 999 call/text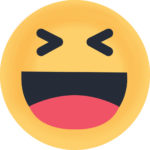 Just Be Careful
There are some emojis with hidden meanings and so the less versed among us may accidentally express some implicitly explicit imagery. Here are some things you shouldn't try and express through using Emojis:
When you have aubergine for dinner
When you're having peaches for dessert
If those peaches are on fire or not
That you're trying to sell some autumnal leaves and snowflakes illegally
That you enjoyed your stay at a 'love hotel' (come on)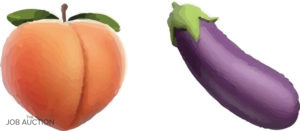 Avoid Ambiguity
Some emojis are odd and to avoid feeling like an archaeologist deciphering hieroglyphs in a Pharaoh's tomb it's best to be clear. Flags or animals work because it's very difficult to misinterpret something that actually exists. For Example, the woman showing off her new haircut is known as 'information desk girl' and the depressed paramedic is actually supposed to be a construction worker. Oh and that emoji with steam coming out of its nose isn't furious, it's triumphant! There are some that no one uses and for good reason. Good luck out there!